CUSTOM PRINTED SOLUTIONS
FOR ACOUSTIC IMPROVEMENT
If you are experiencing echo sound issues, for example in an open office space or school restaurant,
then choose our solution AKUprintti, for a combination of better acoustics and improved design.
AKUprintti solutions are built up from 3 elements:

ENHANCE ANY INTERIOR
When designing an interior, walls are an important factor. Our high quality textile frames are a stylish choice to enhance atmosphere.
They are always custom printed, so you can choose images that match the interior design. You can even incorporate branding, or use a quote to create an attractive eye-catcher.
A SAFE AND HEALTHY CHOICE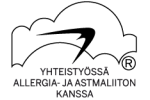 AKUPRINTTI PARTNERS AND CLIENTS
CONTACT
Our office is located in Oulu, Finland. Our resellers are based throughout Europe.
Please contact us for your nearest location.